About
---
Our Story
In 2017 Karim Adduchi and Ann Cassano worked together on a project to engage refugee and migrant artisans on Karim's new collection 'She Has 99 Names.' Noticing the particular strengths and challenges of this group, we decided to take the project further. The result is The World Makers Foundation. We support refugee and migrant artisans, building upon the creativity and heritage they bring with them, and provide a platform for their skills. We collaborate with local, established artists and designers, as well as with cultural institutions. We work with social designers and systemic-change practitioners, using fashion as a means to connect people and build community.
Mission
We support refugee and migrant artisans. We believe the expertise they bring is of value when connected to the mainstream design and art and that the infusion of their heritage is a source of innovation.
As refugee-artisans have a distance to the labour market, because of their lack of language skills, knowledge of the design market, and of Dutch bureaucracy, it's hard for them to make it as entrepreneurs. Often they end up in other professions, a loss of cultural and social capital.
We support these artisans so they can exercise their true profession in their new home country. We provide expertise on migrated heritage present in our society.
We create sustainable products with new people, using new ways of working
---
Values
– We adhere to deep democracy and constructive dialogue
– We believe that high quality, innovation and sustainability can go hand in hand.
– We want to connect unusual partners.
– We believe true collaboration, integration and innovation has to grate little
– We start from people's strength and creativity
---
Organisation
Director – Ann Cassano
Social Designer – Lipika Bansa
Communications – Julie Cassano
Board
Natalya Johnson – Chair
Atusa Lalizadeh – Secretary
Shadi Alhakimi – Treasurer
---
Our Partners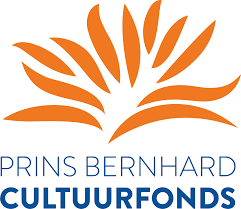 ---
The World Makers Foundation has ANBI status and thus is an officially recognized public benefit organization.
RSIN 860671392 – Annual Report 2020 – Beleidsplan 2021
Below you'll find the information as stated in the reporting requirements for this status.
– Members of the Board of Directors do not receive remuneration for their activities.
– The Director and staff will be paid according to the CAO Sociaal Werk.